Kleemann MOBIREX MR 130 Z EVO2 – VITALI
LIMITED EDITION
Vitali launches the second collectible model of its specialist machines.
1:50 scale models with Vitali livery, made of die-cast metal and meticulously detailed, with moving parts.
Here is the "second born" Kleemann MOBIREX MR 130 Z EVO2  Screen Mobile crusher of the latest generation
Kleemann MOBIREX 
Limited and exclusive edition.
Sale price: € 299.00 (VAT included)
Delivery costs Italy: € 10.00
Abroad delivery costs: € 16.00
Immediate delivery.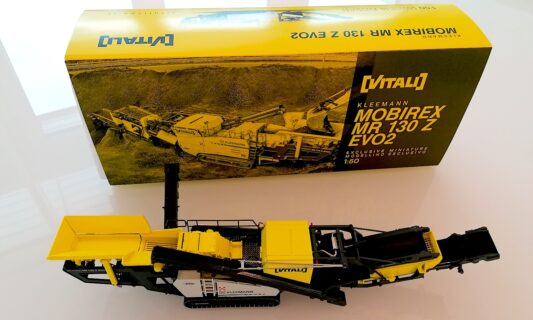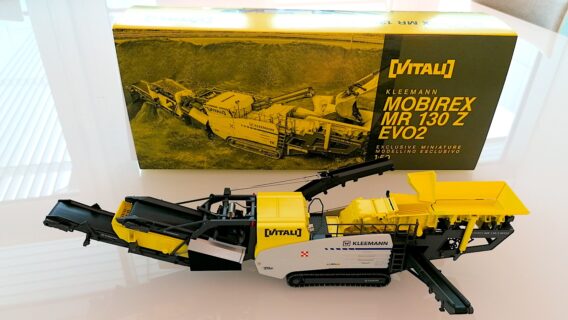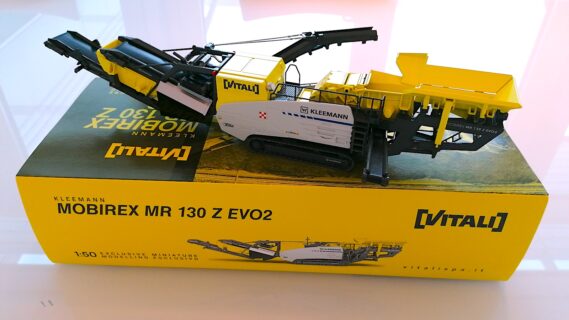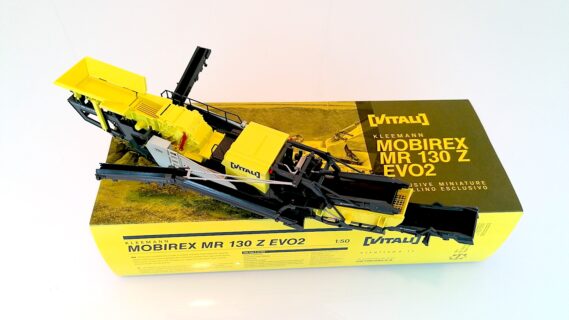 ORDER NOW YOUR EXCLUSIVE MODEL!
After completing the form, you will receive a confirmation email to complete the order and to pay the total amount of € 299.00 + shipping costs by bank transfer.
Guaranteed delivery by Christmas 2021.
ORDER NOW